60mm Galvanized Shed Steel Pipe, Greenhouse Pipe
1. Standard: GB/T 13793-2008, JIS G3445, DIN2393, ISO3305, GOST 14162-69, etc.
2. Material: Q195L, Q195, Q215, Q235, STKM 11A, STKM 12A, St28, A53B, St37-2, etc.
3. Specification:
A. Outer Diameter: 21mm~165mm(3/8''~6'')
B. Wall Thickness: 0.6 ~ 6.0mm
C. Length: 5.5~8m
4. Certificate: SGS, RoHS, BV, ISO9001-2008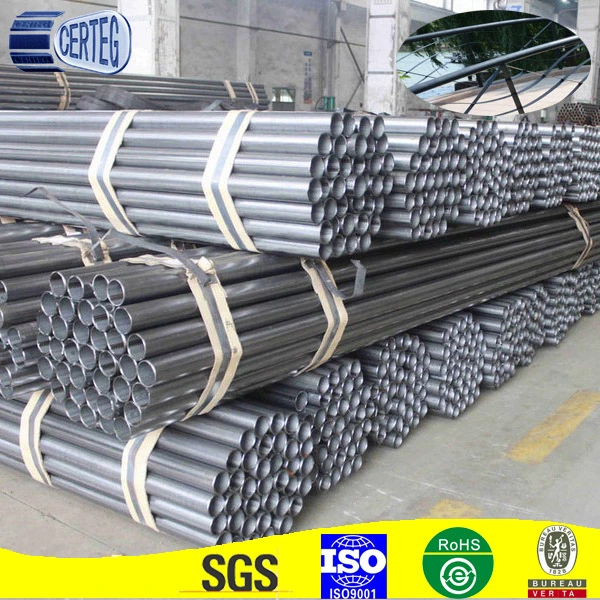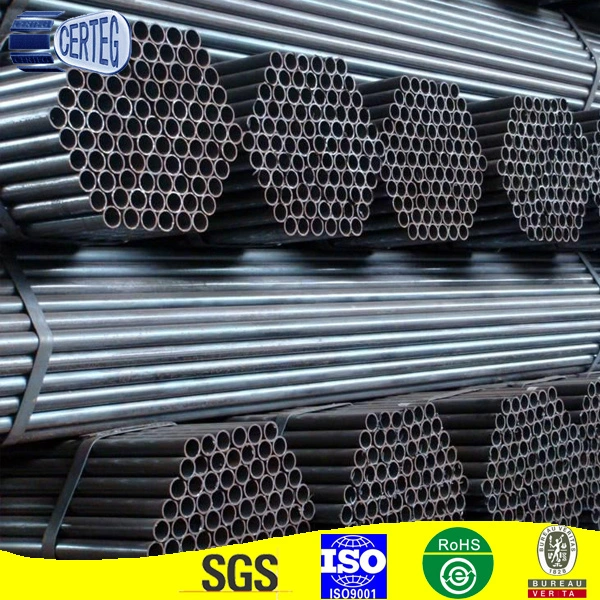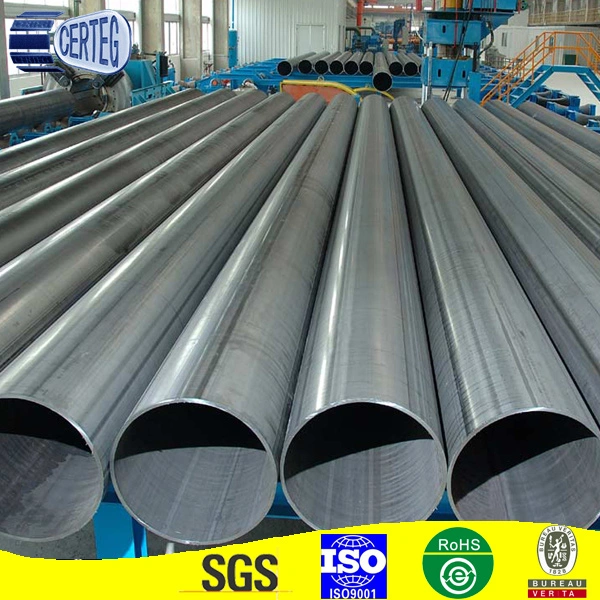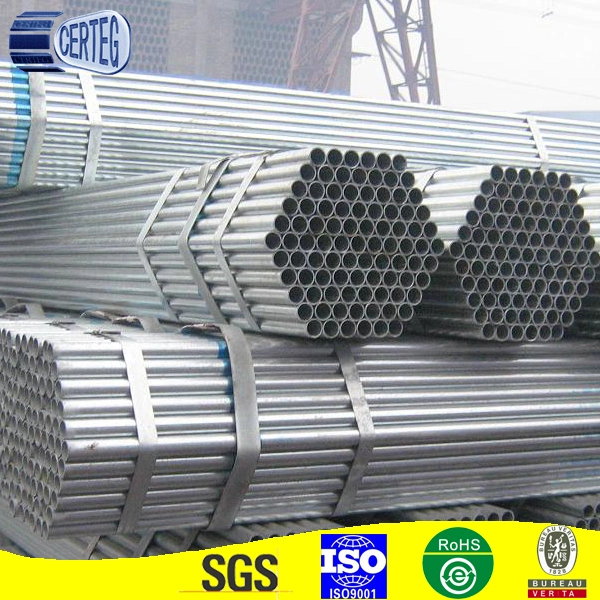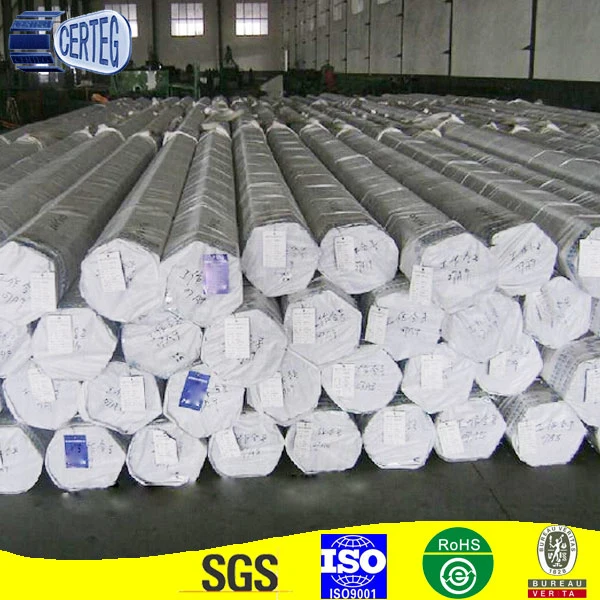 5. Packing:
A. With steel belt in bundle;
B. Covering with PVC film or waterproof plastic bags
6. Origin place: China(Mainland)
7. Production Capacity: 8, 000Tons per month
8. Application: Guardrail, fence, clamps, scaffolding, and structural screen, EMT, water pumping, etc.
9. Surface treatment: Hot dipped galvanized or electrical galvanized
10. Galvanized Volume: A. Hot dipped galvanized: 200~450G/M2
B. Electrical Galvanized: 60~120G/M2
11. Delivery terms: 10~35 days
1/2''
3/4''
1''
1 1/4''
1 1/2''
/
/
size
Size
Size
Size
Size
Size
Size
φ 20-22×1.1
φ 25×1.1
φ 32-33×1.1
φ 42×1.1
φ 47-48×1.4
φ 140×3.0
φ 165×5.0-5.75
φ 20-22×1.2
φ 25×1.2
φ 32-33×1.2
φ 42×1.2
φ 47-48×1.5
φ 140×3.25
φ180 ×4.0-4.5
φ 20-22×1.3
φ 25×1.3
φ 32-33×1.3
φ 42×1.3
φ 47-48×1.6
φ 140×3.5
φ180 × 4 .75-7.25
φ 20-22×1.4
φ 25×1.4
φ 32-33×1.4
φ 42×1.4
φ 47-48×1.7
φ 140×3.75
φ180 × 7. 5-8.0
φ 20-22×1.5
φ 25×1.5
φ 32-33×1.5
φ 42×1.5
φ 47-48×1.8
φ 140×4.0-4.75
φ 219×3.5
φ 20-22×1.6
φ 25×1.6
φ 32-33×1.6
φ 42×1.6
φ 47-48×1.9
φ 140×5.0-5.75
φ 219×3.75
φ 20-22×1.7
φ 25×1.7
φ 32-33×1.7
φ 42×1.7
φ 47-48×2.0
φ 159×3.0
φ 219×4.0
φ 20-22×1.8
φ 25×1.8
φ 32-33×1.8
φ 42×1.8
φ 47-48×2.1
φ 159×3.5
φ 219×4.25-6.0
φ 20-22×1.9
φ 25×1.9
φ 32-33×1.9
φ 42×1.9
φ 47-48×2.2
φ 159×3.75-4.5
φ 219×6.25-8.0
φ 20-22×2.0
φ 25×2.0
φ 32-33×2.0
φ 42×2.0
φ 47-48×2.3
φ 159×4.75
φ 20-22×2.1
φ 25×2.1
φ 32-33×2.1
φ 42×2.1
φ 47-48×2.4
φ 159×5.0-7.75
φ 20-22×2.2
φ 25×2.2
φ 32-33×2.2
φ 42×2.2
φ 47-48×2.5
φ 165×3.0
φ 20-22×2.3
φ 25×2.3
φ 32-33×2.3
φ 42×2.3
φ 47-48×2.75
φ 165×3.25
φ 20-22×2.4
φ 25×2.4
φ 32-33×2.4
φ 42×2.4
φ 47-48×3.0
φ 165×3.5
φ 20-22×2.5
φ 25×2.5
φ 32-33×2.5
φ 42×2.5
φ 47-48×3.25
φ 165×3.75-4.0
φ 25×2.75
φ 32-33×2.75
φ 42×2.75
φ 47-48×3.5
φ 165×4.25
φ 32-33×3.0
φ 42×3.0
φ 47-48×3.75
φ 165×4.5-4.75
2''
2 1/2''
3''
4''
Size
Size
Size
Size
Sales Department(pipe)
φ 59-60×1.4
φ 75-76×1.7
φ 88-89×1.7
φ 114×1.7
φ 59-60×1.5
φ 75-76×1.8
φ 88-89×1.8
φ 114×1.8
Tel:0086-571-86576647
φ 59-60×1.6
φ 75-76×1.9
φ 88-89×1.9
φ 114×1.9
φ 59-60×1.7
φ 75-76×2.0
φ 88-89×2.0
φ 114×2.0
Fax:86-571-86576647
φ 59-60×1.8
φ 75-76×2.1
φ 88-89×2.1
φ 114×2.1
φ 59-60×1.9
φ 75-76×2.2
φ 88-89×2.2
φ 114×2.2
φ 59-60×2.0
φ 75-76×2.3
φ 88-89×2.3
φ 114×2.3
φ 59-60×2.1
φ 75-76×2.4
φ 88-89×2.4
φ 114×2.4
φ 59-60×2.2
φ 75-76×2.5
φ 88-89×2.5
φ 114×2.5
φ 59-60×2.3
φ 75-76×2.75
φ 88-89×2.75
φ 114×2.75
φ 59-60×2.4
φ 75-76×3.0
φ 88-89×3.0
φ 114×3.0
φ 59-60×2.5
φ 75-76×3.25
φ 88-89×3.25
φ 114×3.25
φ 59-60×2.75
φ 75-76×3.5
φ 88-89×3.5
φ 114×3.5
Hot Dipped Galvanized Pipes Size
φ 59-60×3.0
φ 75-76×3.75
φ 88-89×3.75
φ 114×3.75
φ 59-60×3.25
φ 75-76×4.0
φ 88-89×4.0
φ 114×4.0
φ 59-60×3.5
φ 114×4.25
φ 59-60×3.75
MOQ : 10T
φ 59-60×4.0