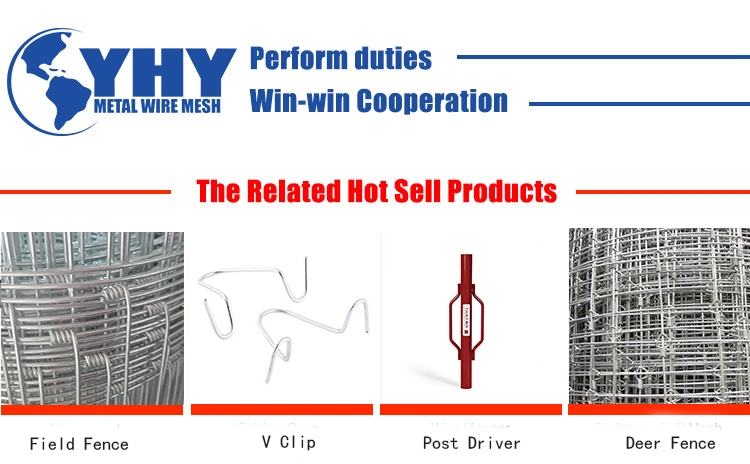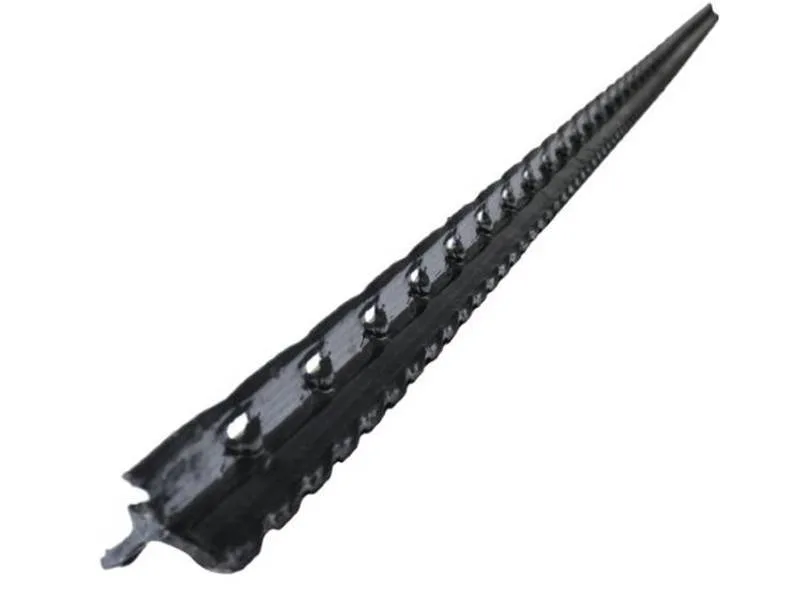 Y-fence steel posts and lace steel posts are rolled from ordinary carbon steel and are mainly sold to New Zealand and
Australia. It conforms to American Standard A702-89. It is generally painted with black paint and is quick and easy to install.

The surface of the steel pile is broken into a pointed shape, which is easy to be driven into the ground with a pile driver.
One of the flanks is punched with a series of holes 8 mm in diameter for easy threading. The upper end is a flat top.
And there are "U" holes.
Y Post Specification
Length
0.45M
0.60M
0.90M
1.35M
1.50M
1.65M
1.80M
2.10M
2.40M
Package
PCS/MT
PCS/MT
PCS/MT
PCS/MT
PCS/MT
PCS/MT
PCS/MT
PCS/MT
PCS/MT
1.58KG/M
1406
1054
703
468
421
386
351
301
263
1.86KG/M
1195
896
597
398
358
326
299
256
224
1.90KG/M
1170
877
585
390
351
319
292
251
219
2.04KG/M
1089
817
545
363
326
297
278
233
204
Australia Y post holes
2
3
5
11
14
14
14
7
7
Israel Y post holes
0
0
0
0
0
0
0
0
0
New Zealand Y post holes
2
3
5
7
7
7
8
8
10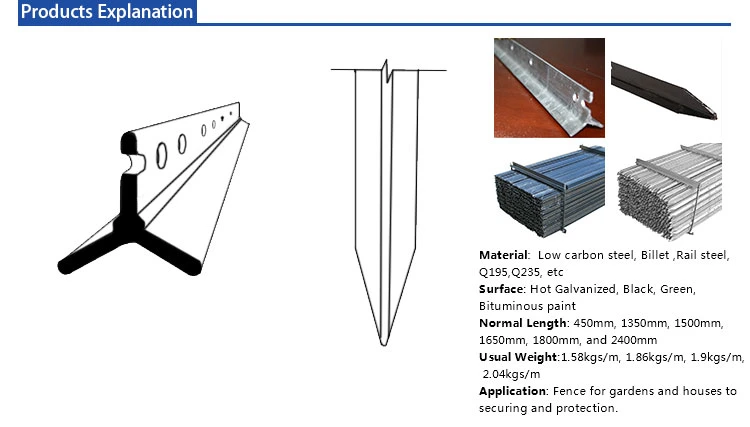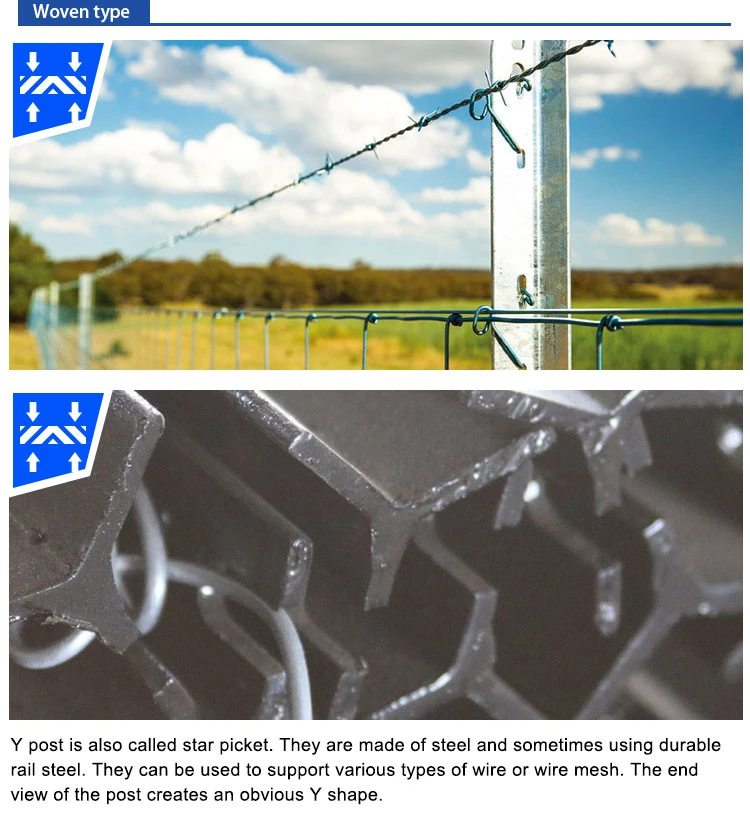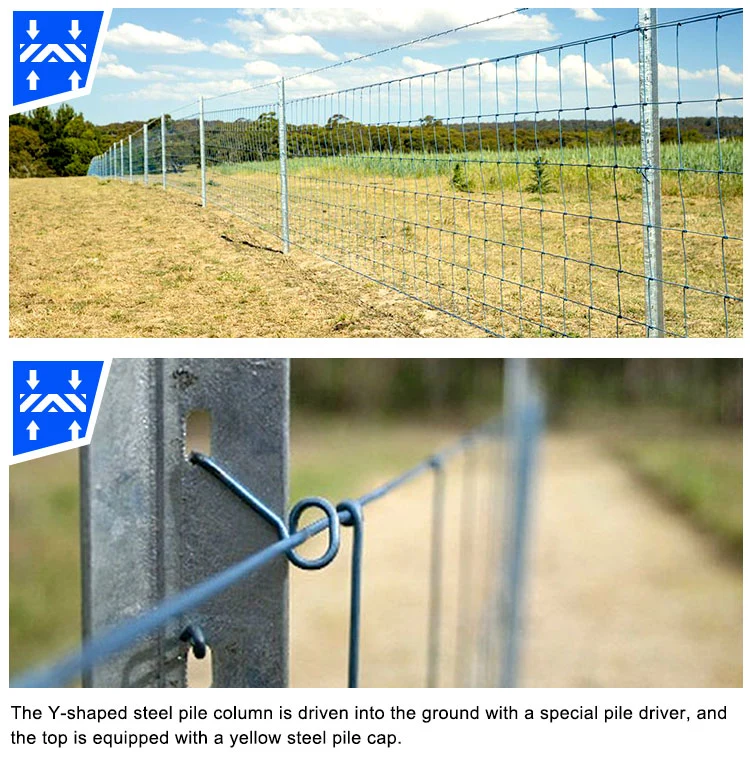 Stock
Hot Dipped Galvanized Star Picket and Black Star Pickets Both have Stock and Some specifications can be ship within
5 days. If you have any urgent request please let us know your specifications, then our sales can check if we have the
available specification in stock.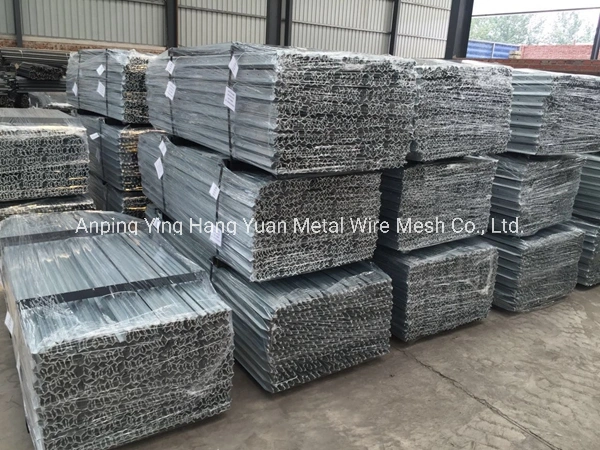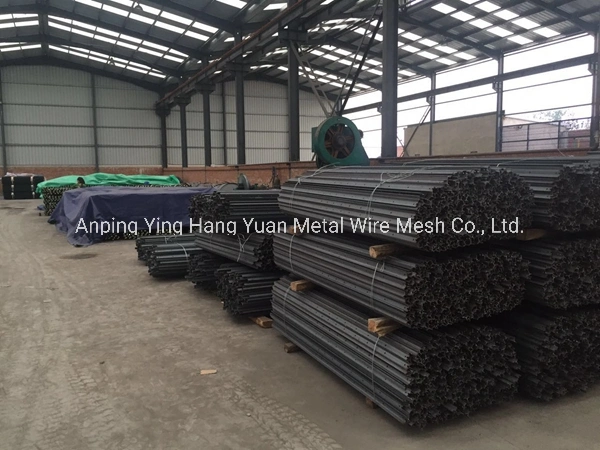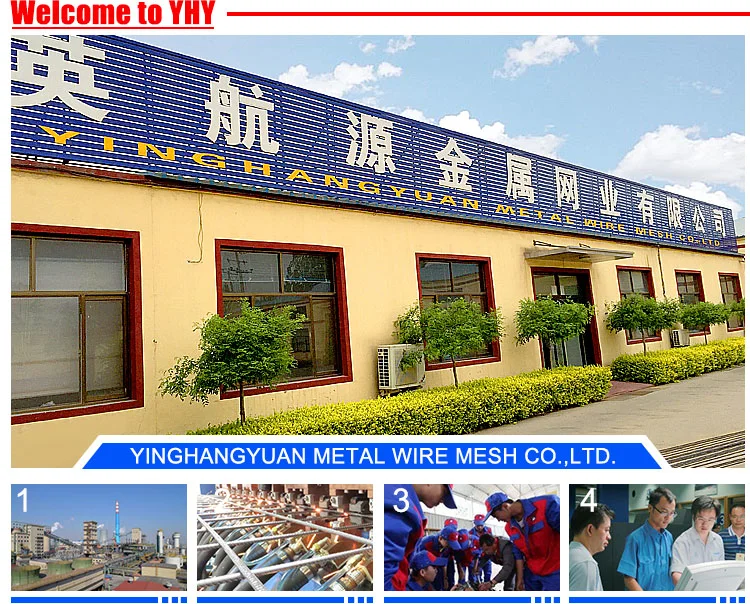 (1) Steel raw material suppliers from the big steel factory of China
(2) 10 Welded machine import from Germany
(3) Qualified and trained technicians and workers
(4) Strictly Quality Control Processing
Anping YingHangYuan Metal Wire Mesh Co., Ltd. It is located in the largest wire mesh manufacture base in Asia, Anping
County, Hebei, China. It has become a big comprehensive wire mesh company which is engaged in domestic and foreign
trade. Since our international business department set up now our products are sold 50 countries and areas, such as the
USA, Germany, Italy, Australia, and Southeast Asia, etc.
Our factory has been passed the Bureau Veritas certificated: ISO 9001: 2015 and CE certificate. We have cooperated with
China's big steel factory for 20 years, our steel raw material quality meets the international standard. We also can offer a
difference in steel raw material test reports.