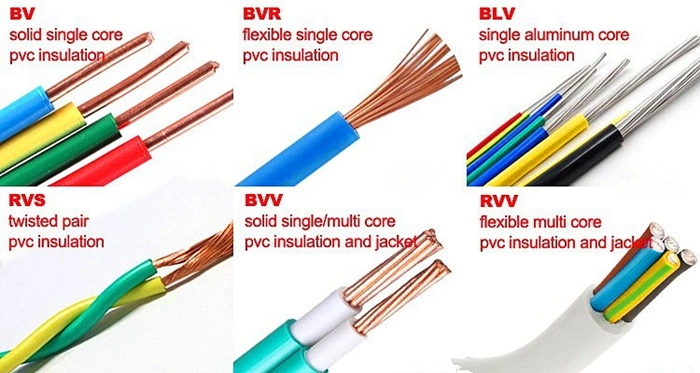 Product Construction:
Full name Of Product : PVC stranded flexible wire and cable, commonly known as twisted pair, twist wire, fancy wire, etc.; Standard : GB5023 and JB 8734.3-1998; Quality Standard : 3C certification Product Structure : two RV wires (copper wire + PVC insulation) are twisted Production Material : conductor is oxygen-free copper wire or aluminum core (more copper wires), insulation is PVC; Rated Voltage : 450 / 750V; working temperature: no more than 70 ºC Color : white, red black, red blue, red white, red yellow, etc. (customizable)
Classification :
ordinary RVs line, flame retardant RVs line, fire-resistant RVs line, low smoke and halogen-free RVs line
Features : RVS has the flame resistance of flame-retardant fire-resistant cables. Under the condition of direct flame burning, short-circuit and open-circuit failures will not occur within a certain time (not less than 3h), to ensure continued power supply to maintain lighting and transmit signals, and to protect personnel to have sufficient time to safely evacuate , And help to extinguish fires and reduce losses.
Applications
This product is suitable for power with AC rated voltage of 450/750V and below, household appliances, instruments and telecommunications equipment. Sometimes it can also be used for lighting connections or as wiring. In most cases, it can be used for the internal connection of various machines and instruments. It is also used for ready-made cables of emergency power supply, fire pump and elevator communication signal system, which can be often used in the field of safety. Such as: high-rise buildings, oil fields, power stations, power plants, mines, chemicals, mines, subways and other occasions that require high fire protection conditions.
Double white core is used to directly connect the lamp head wire; Red and blue core wires are used for fire extinguishing, alarming, etc. Red and white wire cores are used for broadcasting and telephone lines; Red and black cores are used for broadcast lines.
European Standard Electric Wire
H07V-U , 450/750 PVC Insulated Building Wire, BS Standard
H03VH-H , 300/300V PVC Insulated Flexible Parallel Wire
H03VVH2-F , H05VVH2-F , PVC insulated PVC sheathed flat wire
300/300V PVC Insulated Flexible Twisted Cord
H05V-K , H07V-K , PVC Insulated Flexible Wire
H07Z-U , 450/750 LSHF Compound Insulated Building Wire.BS Standard
H05Z-K , H07Z-K , LSHF Compound Insulated Flexible WirefBS Standard
Flat Twin and Earth Wire-ECC Cables, BS Standard
Packaging and Shipping: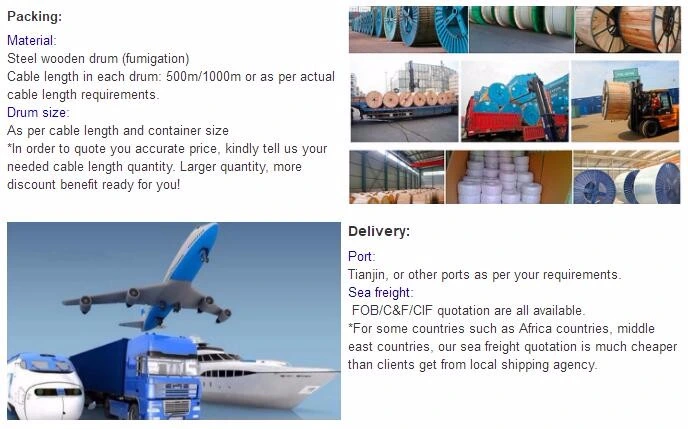 Company information:
People's Cable Group Co., Ltd.
People's Cable Group Co., Ltd. Was founded in 2007, with good transport facilities which adjacent to the 310 national highway-Lian Huo highway. Our company had 2 factories(Zhitian factory and Zhulin factory), occupies total area of more than 300,000 square meters, with building area 230,000 square meters. The real capital assets more than 10 million USD, with 630 staff members, 65 of which are professional and technical experts.
Our mainly products as follow:
1.PVC insulated electric wire whatever copper conductor,aluminum conductor,CCA(copper clad
aluminum),CCS(copper clad steel).
2.PVC insulated power cable and xlpe insulated power cable with or without armor upto 35kv.
3.Rubber cable like welding cable, mining cable, control cable and so on.
4.Aerial bundled cable(ABC cable) up to 10kv, like Duplex ABC cable, Triplex ABC cable, Quadruplex ABC cable and so on.
5.Bare conductor like AAC, AAAC, ACSR, AACSR, ACAR, ACSR/AW, aluminum clad steel wire, galvanized steel wire and so on.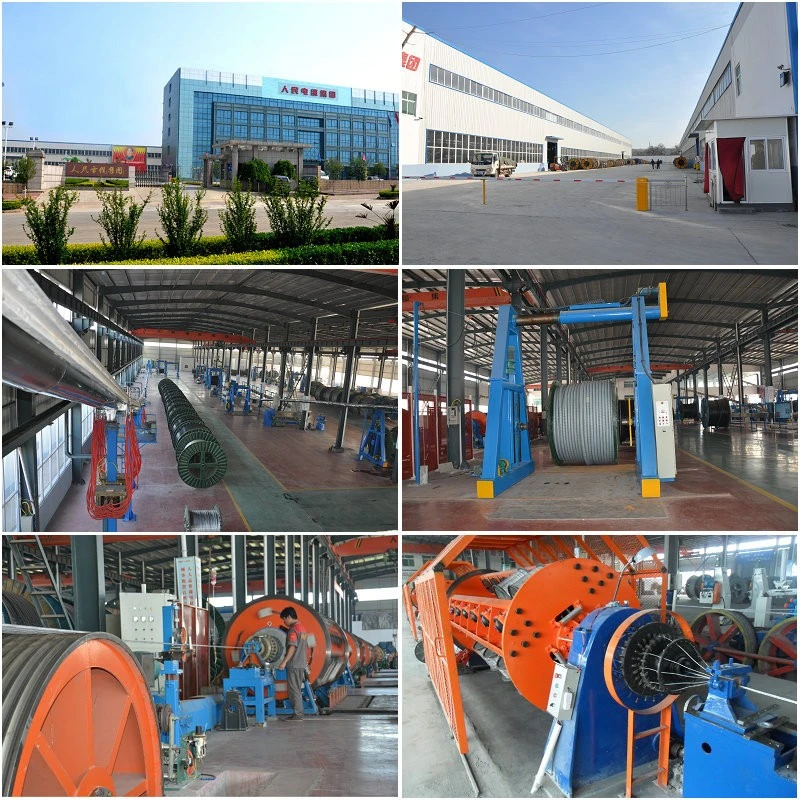 FAQ:

Q1: When can I get the price?
We usually quote within 6 hours after we get your inquiry. If you are very urgent to get the price, please call us or tell us in your email so that we will regard your inquiry priority.
Q2: How can I get a sample to check your quality?
After price confirmation, you can require for samples to check our quality. Sample is free, but the freight charge should be paid.
Q3: How long can I expect to get the sample?
After you pay the freight charge and send us confirmed files, the samples will be ready for delivery in 3-7 days.
The samples will be sent to you via express and arrive in 3~5 days.
Q4: What about the lead time for mass production?
Honestly, it depends on the order quantity and the season you place the order.The best record we keep is delivering 10 kilometers cable within a week. Generally speaking, we suggest that you start inquiry two months before the date you would like to get the products at your country.