Welded wire mesh fence :
Material:
Low carbon steel
Process:
Made through weaving, punching and welding.
Application:
Fencing and protection for road, railway, airport, residence district, seaport, garden, feeding and husbandry
Product Features:
Corrosion resistant, age resistant, sunshine proof, weather proof.
Corrosion Form:
Pre galvanized + pvc coated
Pre galvanized + powder coated ( PVC spraying)
Hot-dipped galvanized finish
Specification
Wire Dia.
Mesh size
Panel width
Panel height
Fold no.
Post height
Post model
Fix 1
Fix 2

4.0mm
4.5mm
5.0mm
5.5mm
6.0mm

200*50mm
200*55mm 200*60mm
200*65mm

2.0m
2.255m
2.5m
3.0m
830mm
2
1200mm
900mm

Square post
Peach post
Round post
Holland post
1030mm
2
1400mm
1200mm
1230mm
2
1600mm
1400mm
1530mm
3
2000mm
1700mm
1730mm
3
2200mm
1900mm
1830mm
4
2300mm
2000mm
2030mm
4
2500mm
2200mm
2230mm
4
2700mm
2400mm
2530mm
5
3000mm
2600mm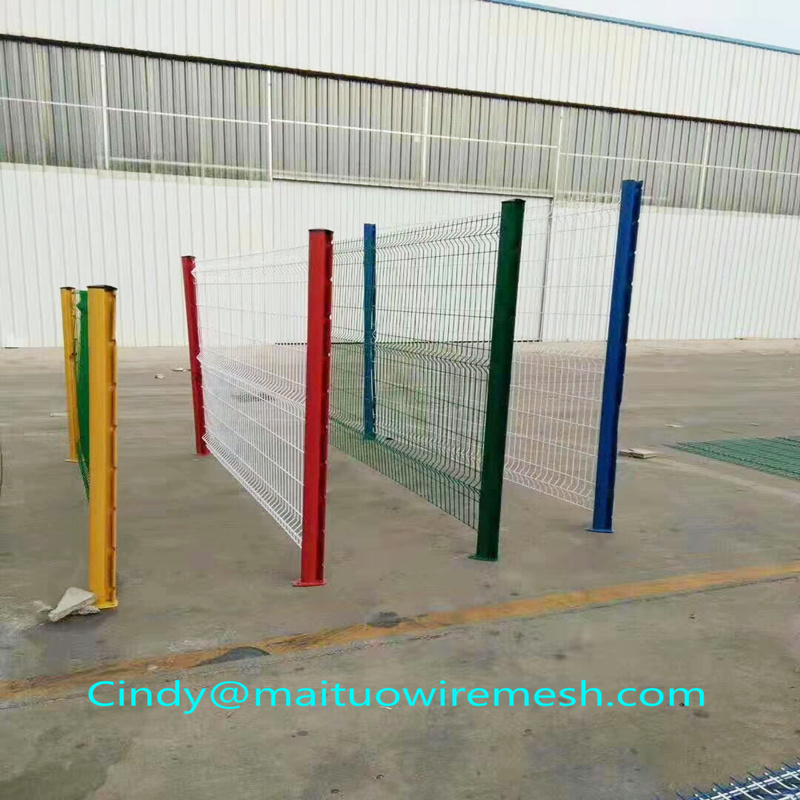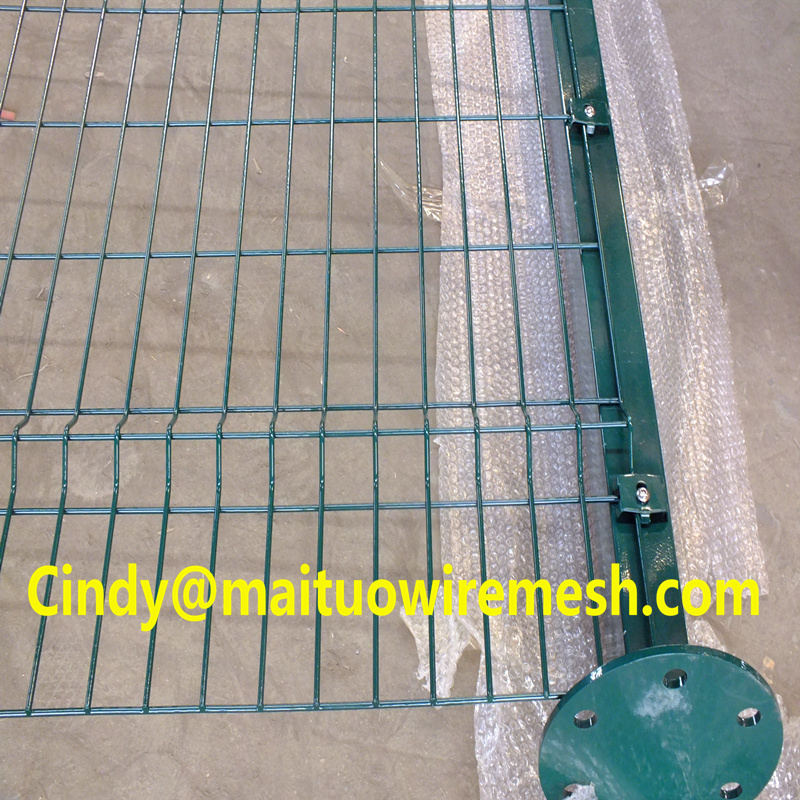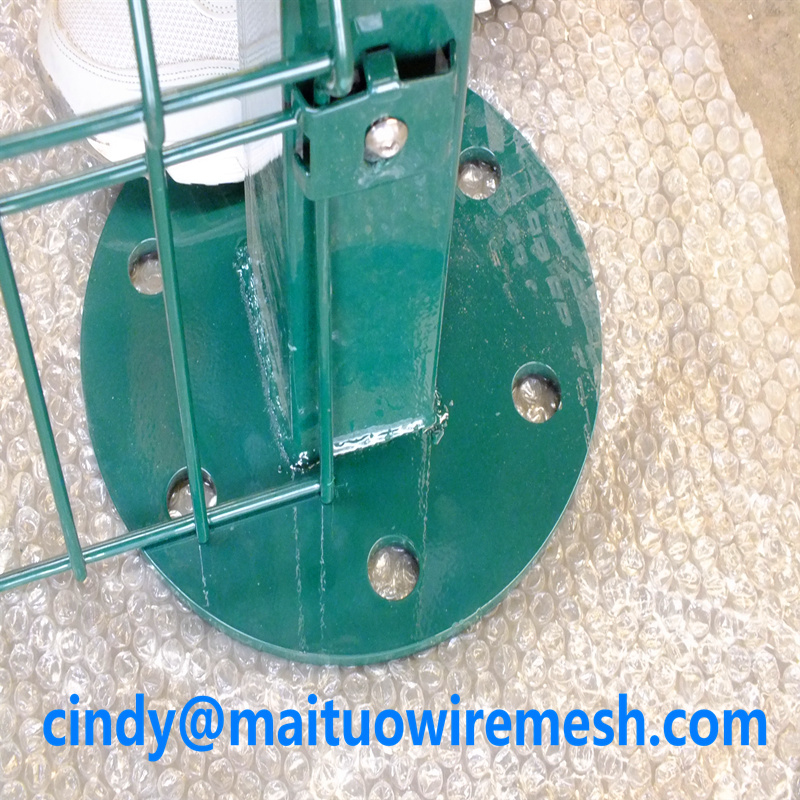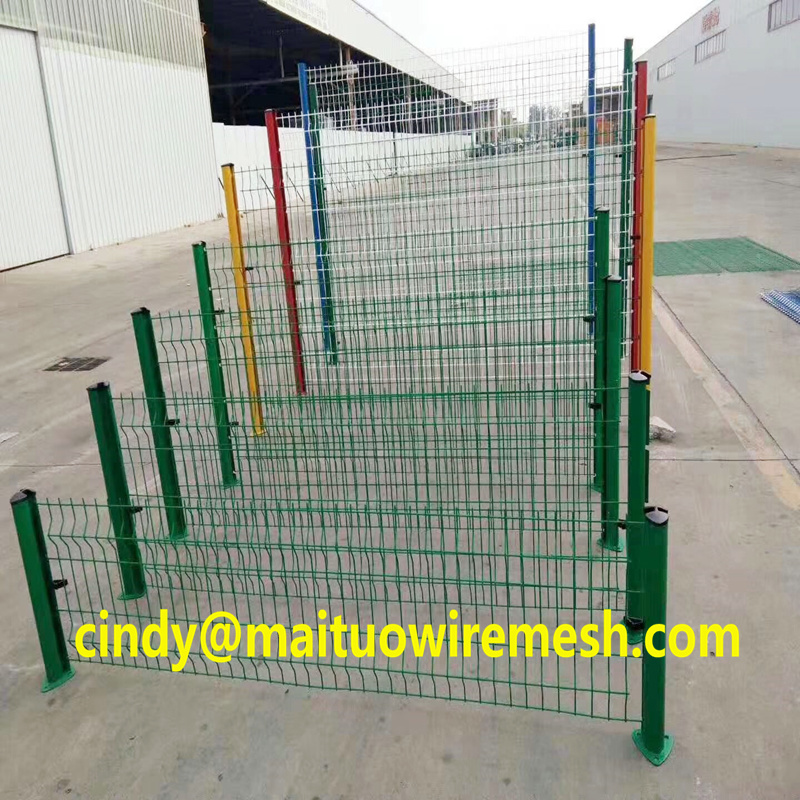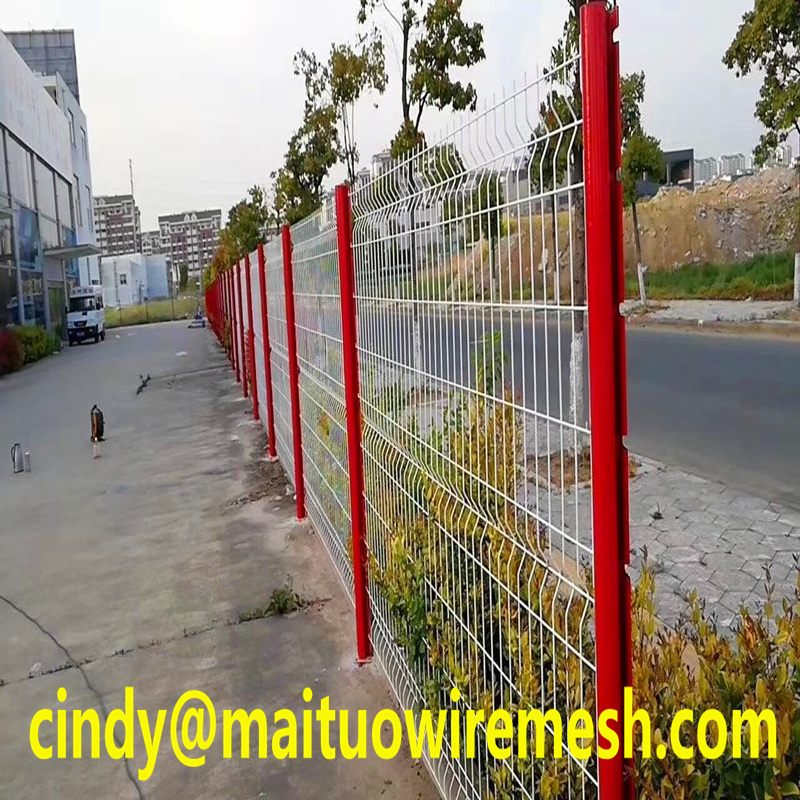 Welcome inquiry to us !